HOME | WHAT IS REIKI? | USUI REIKI RYOHO TRAINING | REIKI TREATMENTS | TESTIMONIALS | ABOUT | CONTACT | EVENTS & COURSE DATES



Prerequisite: Okuden or Reiki Level II
Suitable for: This Level III course is suitable for existing Level II Practitioners (Students), either students with One World Reiki or from other lineages or with another teacher desiring to become Reiki Teachers or Master/Teachers wishing to upgrade their Reiki knowledge from Western Reiki traditions to the practise with Japanese methods and techniques and the relevant teaching methods in line with the Usui Reiki Ryoho (original branch of Reiki with a short Japanese lineage that practises and teaches from a Japanese perspective basing its principles on what Mikao Usui taught, hence the name Usui Reiki Ryoho meaning (Japanese) Usui Spiritual Energy Healing Method).
Certification: Each student on completion of the course will receive a quality, professional certificate and comprehensive Shinpiden Level III Practitioner and Teacher instruction manual, as well as manuals for Shoden Level I and Okuden Level II if needed for students who have not trained with One World Reki.
Duration: Minimum length of course: the equivalent of two full days plus opportunity for students to develop professional teaching skills.
Course times: Day 1 - 10.00am till 5.00pm. Day 2 - 10.00am till 5.00pm. Day 3 - 10.00am till 3.00pm.
Venues: Solihull – One-to-one personal and private tuition. T.B.A. – Group training.
Your teacher/facilitator: Grenville Williams, Founder of One World Reiki.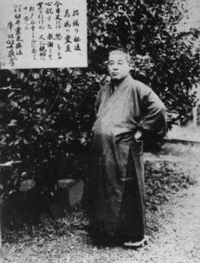 The Shinpiden Level III course is aimed at Okuden Level II Practitioners or established Reiki Masters/Teachers from Western Reiki traditions who wish to continue their personal journey; a journey that is ongoing long after you complete the Shinpiden Level III course. Shinpiden is a very intense, individualized experience for students. It is therefore not just about teaching and is even suitable for those who wish to simply develop their personal Reiki practise and occasionally teach those around them.
Shinpiden is the Japanese word for "Mystery Teachings" and is the third and final Level of the system of Reiki. This does not indicate that practise stops here. Shinpiden is in fact just the beginning of your life-long study. Shinpiden focuses on personal development and teaches students/practitioners the finer details of the elements of the system of Reiki. Self-empowerment is attained in Shinpiden through a strong energetic connection to the Source of Reiki. It is also the result of the confidence you will feel as a result of your thorough knowledge of Reiki:– how it works; what all the variations on Reiki actually are; where Reiki stands in the World today; the Japanese Shirushi (symbols) and Jumon (mantras) and their connection to Japanese philosophies; and what the origin of Reiki's spiritual nature is.
The Shinpiden Level III course begins with a meditation on precepts to help the student discover the interrelationship between the symbols (Shirushi) and mantras (Jumon) and the precepts, thus preparing and building the foundation within the student to perform Reiju/attunements.
A thorough review of all Shoden Level I and Okuden Level II material will be discussed.
Students are encouraged to assess their Reiki practise and personal development, and invited to discuss any issues which they would appreciate some guidance with. Each Shinpiden course is tailored for the attending student/s, focusing on their unique needs and personal situations. The course size is kept small to ensure a high degree of personal attention for each student, and a relaxed and intimate atmosphere.
Students receive the traditional Usui Reiki Ryoho attunement/Reiju to Shinpiden Level. Then receiving instruction on the fourth original Shirushi (symbol) and Jumon (mantra) plus its meaning, usage, historical roots and spiritual description (and review of the 3 Shirushi and Jumon where necessary).
Practice time for Shinpiden Level healing under the instruction and guidance of your teacher, with the fourth traditional Shirushi (symbol) and its accompanying Jumon (mantra). Students/Practitioners will also be introduced to new meditation practices, Kokyu-Ho techniques, and ways to deepen and extend their current Usui Reiki Ryoho practice.
A substantial part of the course is devoted to the preparation for performing and practice of attunements and Reiju. Shinpiden students/practitioners learn the purpose of ritual as well as the origins and purpose of Reiju. Reiju is the original ritual from which all Reiki attunements evolved. It is a simple yet inspiring ritual. In Japan, Reiju (spiritual blessing) is the name given to the method a teacher uses in order to communicate with individual students on an energetic level. Reiju is thus a concentrated energetic communication between teacher and student. The teacher and student reach out to each other and in moments of true connection, with the support of Reiju, they become one energetically.
Lecture and discussion on becoming a Reiki Teacher:- what it means to be a teacher; and your responsibilities and requirements as a teacher.
Shinpiden students will be taught about what to teach at all Levels; Shoden (Level I); Okuden (Level II); and Shinpiden (Level III). Course outlines for each level will be presented to each student in preparation to teach professional Japanese Usui Reiki Ryoho courses to their own students.
Practise group outlines will also be discussed for Practitioners and Teachers on how to host their own support practise groups for all Levels of proficiency.
The course is a combination or lecture, discussion and experience.


Your Usui Reiki Ryoho lineage (your Reiki lineage is a type of family tree showing you the energetic connection from your teacher through to the founder of the system of Reiki, Usui Mikao).
Your Primordial lineage.
The system of Reiki: Shoden Level I, Okuden Level II, Shinpiden Level III, a brief description of the three Levels.
Explanation about the five major elements that make up the complete system of Reiki in relation to Shinpiden:

Precepts for developing spiritual and mental focus.
Techniques and meditations.
Hands-on healing.
One mantra (Jumon) and symbol (Shirushi) are taught, along with their descriptions and uses.
Reiju/attunements (one Reiju and/or attunement takes the student's energetic connection a step further. Students learn how to perform Reiju/attunements for Levels I, II and III).

Developing the spiritual and mental focus: working with the precepts at Shinpiden Level.
Learn Shinpiden techniques and meditations:

Ku (a method to help you move into the void).
Becoming Dai (creating a deeper energetic connection to the great bright light).

Hands-on healing:
Mantras (Jumon) and symbols (Shirushi)

Learn symbol four and the accompanying Jumon.
Learn about the energy involved with this Jumon and symbol.
Using the Jumon in conjunction with the symbol.
Using only the Jumon (mantra).
Origin of the Jumon and symbol.
Translation of the Jumon.
Deity connection.
Description of form.
Purpose and vow.
Mantra information.

Reiju and attunements:

Learn about Reiju and attunements.
The purpose of ritual.
Origins of the Reiju.
Purpose of the Reiju.
Types of Reiju.
Suzuki San.
Usui Reiki Ryoho Gakkai.
Hayashi Chujiro.

Performing the Reiju and attunement.
Reiju and attunement preparation.
Preparation for performing a Reiju or attunement:

Gassho In.
Kenyoku Ho.
Jumon.
Reiju.

The process of performing Reiju
Hyashi/Tatsumi attunement:

Shoden attunement.
Okuden attunement.
Shinpiden attunement.

Becoming a Reiki Teacher:

What it means to be a Reiki Teacher.
Teacher responsibilities.
Practical requirements.

Setting up your professional Reiki practise:

Where to practise.
Dealing with competition.
Building your practise.

Course outlines:

Shoden course outline.
Okuden course outline.
Shinpiden course outline.

Practice Group outlines:

Aims.
Practice set-up.
General Practice Groups.
Okuden Level II Practice Groups.
Shinpiden Level III Practice Groups.
Suggestions for combining Levels I, II and III without holding seperate groups.

Additional techniques (non-traditional Japanese Reiki techniques).
Certificate awarded from One World Reiki at the completion of the course.

**Students remember Reiki is not about certification - it is about your own personal practise. In traditional Japanese teachings a certificate is given to indicate that certain Levels of proficiency have been reached and that the student/participant is just beginning that actual Level.


Deepen your understanding and practice of Usui Reiki Ryoho at Shoden, Okuden and Shinpiden Levels.
Access a deep sense of peaceful tranquillity.
Deepen your own personal healing process.
Expand your knowledge of Shirushi (symbols) and Jumon (mantras).
Become confident as a Usui Reiki Ryoho Teacher and Shinpiden Practitioner.
Begin to help others professionally by teaching and treating.
Learn how to perform attunements and Reiju.
Receive guidance in ethics in becoming a professional Usui Reiki Ryoho Teacher.
Receive individual ongoing attention and guidance from your teacher.
Receive certification permitting you to initiate and teach all Levels of Usui Reiki Ryoho.
Receive advice on professional teaching and practise.
Receive ongoing help and support from your teacher and One World Reiki's Practice Groups and support systems.

One World Reiki host practice groups on a regular basis for all Shoden Level I, Okuden Level II and Shinpiden Level III Students/Practitioners/Teachers to practice, receive Reiju, socialise and have fun.

The aim of the practice groups are:

To provide an opportunity for students to socialise with others who have similar interests.
To provide a safe and secure environment in which students can practice.
To provide ongoing learning opportunities both energetically and spiritually in line with the teachings of One World Reiki.
To provide moral support through teacher and fellow students.
To provide an opportunity to receive Reiju/attunement.
To provide motivation towards self-practice.
To provide an opportunity to extend hands-on healing skills.
To provide students the opportunity to continue the healing journey.
To provide the opportunity to continue with the unique teachings of One World Reiki by utilising The Three Diamonds and the five elements of the system of Reiki as a basic structural understanding of the teachings.

Contact with your teacher in person or via email or phone.
21-day post support.

Refresher courses: All One World Reiki students are welcome to re-sit Levels I, II and III after completing the Shinpiden course.

Contact: Grenville Williams, Senior Teacher, One World Reiki Training
Telephone: 07900 543157
Email: grenville@oneworldreiki.com
Course cost and investment: Tuition fee for Shinpiden Level III training is: £480
Find out about:
Shoden Level I (Japanese: Beginner Teachings)
Okuden Level II (Japanese: Hidden or Inner Teachings)
HOME | WHAT IS REIKI? | USUI REIKI RYOHO TRAINING | REIKI TREATMENTS | TESTIMONIALS | ABOUT | CONTACT